Content Management Systems ease the life of users dealing with publishing and distributing content on websites as well as managing the content, arranging it, proofreading, updating and so on. Thejoy and excitement of using a CMS wears off very eventually and users get upset with systems that may create new issues.
Links
CMS2CMS - The Real Reasons People Hate Their CMSs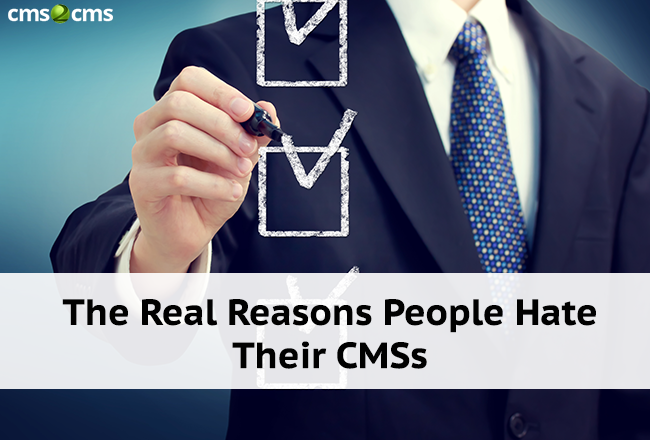 The article goes through the main aspects making people hate their CMSs, provides reasonable ways to refine and change this.